Free Shipping Over $99 - Thank You For Supporting This Small Business!! - Use Code NEW for 10% Off Your First Order!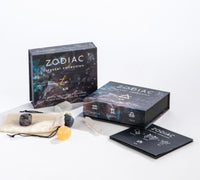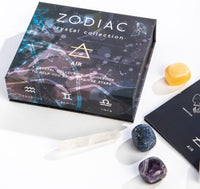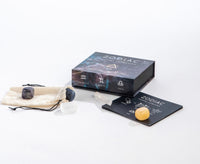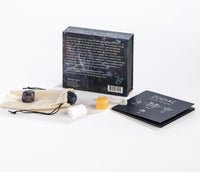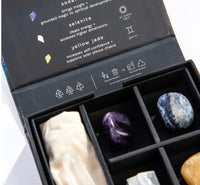 Shoppe Geo Zodiac Crystal Collection - Air
Regular Price

$18.99

Sale Price

$18.99

Regular Price

Unit Price

per
Embrace and support your unique life path with Zodiac Crystal Collection: Air. The air element of the zodiac offers inquisitive energy, with both logical and heartfelt paths to follow. The curated crystals in this collection will help you tap into your lively nature, peaceful heart, and inner wisdom to align with your natural gifts.
A brief guidebook inside this collection illuminates details about the air element, including zodiac constellations, sacred geometry, and alchemical correspondences to astrology. Observe and record life in your unique way!
Includes: 5 personal-sized crystals + guidebook
– 2″ clear quartz point (raw, natural point)
– amethyst (polished)
– sodalite (matte)
– selenite (raw, in shrink wrap)
– yellow jade (polished)
Guidebook features:
– 10 pg. accordion fold book in matte finish paper
– astrology + alchemy infographics
– Size: 3.5″L x 4″W when folded
Packaging features:
– gold foil detail + modern artwork
– lay-flat package design for easy use
– product life cycle + recycling information
Size: 4″L x 4.5″W x 1.2″H
Content + Care:
– Keep box out of water or damp conditions
– Each crystal is one-of-a-kind
– To clean: use a damp cloth and gently wipe each crystal
Enter the content to use inside the accordion panel selected.